KONGKAST #94 – D'n'B mix feat. Dj Blackie (The Syndicate/ Beijing)

Kongkretebass KONGKAST #94 is here! This week, we up the bmp a few notches with a 'dutty' dnb dance floor mix from another resident DJ of Beijing's The Syndicate crew – Blackie – exclusively in the mix for Kongkretebass.
Since his arrival in China back in 2004, Dj Blackie has swiftly connected with Beijing's electronic music scene and become a celebrated dance floor killa, known for his driving dnb sets. Apart from performing for his crew The Syndicate, Blackie is also regularly seen in the spotlight alongside uber-respected promoters '02culture' at the popular Yen parties.
We send our thanks to Blackie for bringing his mix to KONGKAST – Hong Kong's podcast for dnb and dubstep.
Get on the download… crank up the volume and enjoy! Tracklisting, download links and more about Dj Blackie below…
Subscribe to KONGKAST in iTunes – FREE!
Or download directly from our website under KONGKAST
Directly download enhanced m4a File (with track markers and pictures) – here
Directly download MP3 File – here

TRACKLIST//
KONGKAST #94 – feat. Blackie (The Syndicate/ Beijing, China)
(artist – title)
1 –  Subfocus – Rock it
2 –  Moving Fusion – The Beginning
3 –  Shimon and Matrix – Slip Stream
4 –  Steve Angello and Laidback Luke – Show Me Love (Blame Rmx)
5 –  Noisia – Crank
6 –  Mampi Swift – One Finga
7 –  Drumsound and Bassline Smith – Harder, Stronger
8 –  Shock One feat. Reija Lee – Polygon
>> Bad Company – The Nine
9 – Break and Die – Coming From The Top
10 – Bungle – Too Late
11 – Ram Trilogy – Mind Overload
12 – Ed Rush and Optical – Titanium
13 – Noisia and The Upbeats – Creep Out
14 – Ed Rush and Optical – Chubrub
15 – Ill Skillz – Genesis
16 – Telemetrik – Cosmos
>> Dillinja – In The Grind
17 – Metrik – Believer
18 – Ed Rush and Optical – G-Force Jesus
19 – Lomax – Faith Massive
20 – Photek – Age Of Empires
21 – Digital – Deadline (Drumsound and Bassline Smith Rmx)
22 – Bungle – The Need Of Being Alone
23 – Subfocus – Follow The Light
++++++++++++++++++++++++++++++++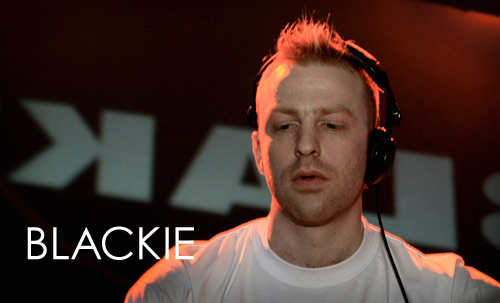 About Blackie:
Dj Blackie has been involved in promoting and Djing at a huge number of nights for the last 8 years, starting off in the underground party scene in England, before moving onto a weekly slot on the English student radio station Fuse Fm.
After coming to China, Blackie quickly got involved in the legendary Beijing Drum and Bass collective, The Syndicate, and has been a major player in establishing the crew as the one of the most respected of its kind in the capital.
Over the last two years Dj Blackie has also worked alongside the uber-respected 'o2culture' production outfit by being selected to Dj at a number of their hugely popular Yen party series. His high octane sets and fast mixing have helped secure bookings at major nights involving big UK labels, such as Hospital and Metalheadz, and have seen him play in front of pumped crowds at outdoor festivals, huge megaclubs and intimate venues.
Check http://jing-dnb.com for more information on Blackie and Beijing's Drum and Bass happenings.

Audio clip: Adobe Flash Player (version 9 or above) is required to play this audio clip. Download the latest version here. You also need to have JavaScript enabled in your browser.
Posted: July 26th, 2009 under Drum & Bass, News, Tunes & Mixes.
Comments: none