Kongkast #49 – ft. guest mix by Australia's DJ p_O (DNBBQ, Sydney)
KONGKAST #49 – ft. guest mix by DJ p_O (Foreign Dub)

This week's Kongkretebass podcast comes with a warm summer breeze from Down Under… KONGKAST #49 features an exclusive guest mix-set by DJ p_O from Sydney, Australia.
–> update your Kongkast feed in iTunes /or/ stream directly from here <–
DJ p_O is part of Australia's deliciously creative Dub/DnB collective Foreign Dub' (as seen in Hong Kong in May 2007), the creators of the infamous Drum N Bass Barbeque sessions in Sydney. DNBBQ – think grilled food & bass – is all about great music and gourmet food…
The boys recently released a compilation CD ft. artists they have hosted throughout the past 3 years. The DNBBQ Compilation is packed with 28 tracks ranging from Dub, Grime, hiphop, dancehall to fully flavoured Drum n' Bass – by Big Bud, Rastawookie, King Wrasse, Lordz of the Fly & Budspells… to name a few.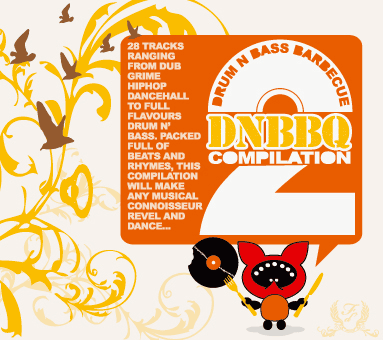 ————————————–
FREE CD!!!
Limited copies of the CD (which also ft British DNB legend BIG BUD) will be available on Sat, 19th Jan '08 at the BIG BUD event at TWYST MIND in Hong Kong.
http://www.kongkretebass.com
+ CD Tracklisting +
Sydney's Dub/DNB collective Foreign Dub' present:
• Drum N Bass Barbeque – DNBBQ Compilation

Disc 1//
Motochase – Kingwrasse 6:46
Toothache – Shuey 5:43
We See Light – Nathan 7:57
Conscious Dub – Ritual 5:42
PM Dub – Trimaxis 5:25
Found Sound – Semper-Fi & Halfcast feat Syntax 6:59
Volcanic – Johnny Hooves 6:26
Drowning World – Fangle 6:10
Give A Little Love – Big Bud 7:07
Emotion Junkie – Vice Versa 7:18
Monolit – FreddyFred 5:56
Ronin – Boot 7:17
Disc 2//
Wake Up – Lordz of the Fly 3:30
Light It Up Dub – Agency Dub Collective 3:36
Hutchy Dub – Rastawookie 5:49
Dem Cards – Rumpunch 5:25
Worlds First Hippy – Jonny Faith 4:29
Static – Bootylooters 6:01
More Power – The Versionaires 3:44
Ion – Dave Edwards 6:24
NightVision – Ishu feat. Lotek, Janny & Gina 4:00
Dempstar • Foreign Dub• 6:50
Line of Thinking – The Obvious 3:46
Gone or Never – Budspells 5:03
Tunnel (Garage Pressure Remix) – Moving Ninja 4:23
Into the Sea – Antic Live feat.Georgie 4:16
Worldwide – Thief 4:14
Don't Hide Away – Miso 4:19
The CD is available in Australia and New Zealand through Inertia Music (www.inertia-music.com) and more information about the creators and host of DNBBQ, Foreign Dub, can be found at: www.myspace.com/foreigndub and www.myspace.com/dnbbq
Audio clip: Adobe Flash Player (version 9 or above) is required to play this audio clip. Download the latest version here. You also need to have JavaScript enabled in your browser.
Posted: January 15th, 2008 under Drum & Bass, In the region, News, Tunes & Mixes.
Comments: none