KONGKAST #114 – FEAT. ZUL (Subvert, Locus/ Singapore) ONLINE NOW!

With KONGKAST episode 114, we swing our focus back to the Asia region. Dj Zul from nearby sunny Singapore is in charge of this week's DJ mix!
Zul and his crew, Subvert, has been holding down the drum & bass scene in his city for more than 10 years. He's toured Asia's hot-spots – including a residency with Hong Kong's White Label crew – and scored a gig at the infamous Hospitality night at club Herbal in London, sharing deck duties with a number of the scene's heavy-weight DJs along the way. These days, Zul's vibes can be enjoyed live at his new drum & bass nights named Locus, a free gig which takes place at Blu Jaz Cafe in Singapore every month.
ZUL's mix is packed with deep, smooth future drum and bass vibes & dubplate crackers. Waste no time – get on the download & enjoy!
Cheers to ZUL for mixing down his selecion exclusively for this week's KONGKAST!
Directly download enhanced m4a File (with track markers and pictures) – here
Directly download MP3 File – here

Subscribe to KONGKAST in iTunes – and receive all future and past KONGKAST mixes – it's FREE!

TRACKLIST:
KONGKAST #114 – FEAT. ZUL (Subvert/ Singapore)

(Artist – Track – Label)
1. Bachelors of Science – Lost Inside (Random+Zul edit) [N/A] 00:00
2. Furi Anga – Inside The Sun [Silk Recordings dub] 04:01
3. Synkro – Departure [Med School] 06:01
4. Nether – Beating Me [31 Records] 07:41
5. Calibre – Steptoe [Signature] 10:25
6. Blu Mar Ten – She Moves Through (ASC Remix) [N/A] 12:15
7. ASC – After Hours [N/A] 15:32
8. Lenzman – Fade Away (feat. Jo S) [Soul:R] 19:12
9. Foniqz – Shine (feat. Vicki Flint) [Dubkraft forthcoming] 22:07
10. Foniqz – Unspoken [IM:LTD forthcoming] 24:19
11. Clart – Sludge [Peer Pressure dub] 26:31
12. Clart – The Chances (feat. Reza) [Influenza Media dub] 27:57
13. Electrosoul System – On The Beach [Fokus] 30:10
14. SpectraSoul – Tender Doubt [Fokus] 32:43
15. Mikal – Mission [Soundtrax] 34:11
16. SPY – Dark Age [CIA] 35:39
17. Zul – kops [N/A] 37:07
18. Spirit – Close Your Eyes [203 Music] 39:30
19. Muted – The Well [dub] 41:08
20. Clart – The Hatch [Ingredients dub] 43:20
21. Code 3 – Response Call [Exit] 44:48
22. FD, Hydro and Keza – Remorse [Critical] 46:32
23. Ash – Sermon [Broken Audio forthcoming] 48:27
24. San.Dra – Still In Love [N/A] 51:23
25. Kantyze – Minimised (D. Ridgway's Microsized Remix) [dub] 55:08
26. San.Dra – Coleda [Counter Intelligence dub] 57:14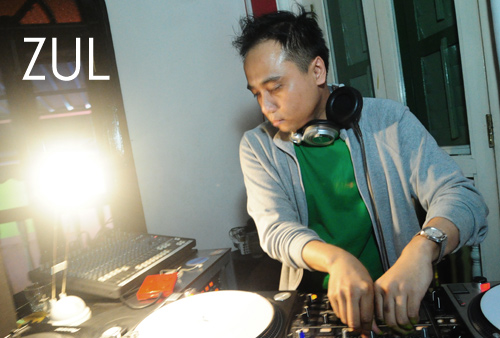 About Zul
http://www.myspace.com/subverthq
As one of Singapore's longest serving drum 'n' bass posses, Subvert founders Chuan and Zul have been holding down the dnb party scene in Lion City since 1998. Their nights have featured some fine international guests such as the likes of Friction, Stamina MC, John B, Pendulum, London Elektricity, Logistics and Hospital Records' Chris Goss.
Back in 2001, Zul – who is also a journalist at one of Singapore's leading newspapers – has spent time as a resident DJ with the (only recently defunct) White Label crew in Hong Kong, whilst working in the city at the time. His passion for DJing has since taken him on tour to places like London (playing at the acclaimed Hospitality night at the Herbal club in Shoreditch), as well as Asian hot spots Jakarta, Kuala Lumpur and Bangkok playing alongside DJs like Aphrodite, Sonic, Krust & Die, Cyantific, Tomahawk, Danny Byrd, DJ Dieselboy, and more.
These days, Zul's vibes can be enjoyed live at his new drum & bass nights named Locus, a monthly gig which takes place at Blu Jaz Cafe in Singapore. If you're in the area, go check it out!

Audio clip: Adobe Flash Player (version 9 or above) is required to play this audio clip. Download the latest version here. You also need to have JavaScript enabled in your browser.
Posted: April 23rd, 2010 under Drum & Bass, News, Tunes & Mixes.
Comments: none