New Dubstep mix: Kongkast # 152 – feat. Oshi & Tnem (The Drop / Beijing, China)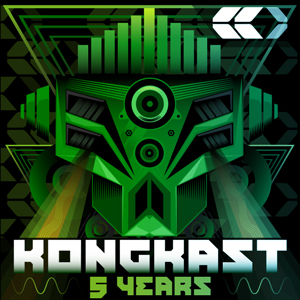 KONGKAST #152 is here! Featuring Oshi & Tnem (The Drop / Beijing, China). 
Two of Beijing's Dubstep and Bass music promoters, Oshi & Tnem teams up and formed "The Drop".
This heavy weight mix is a blend of Dubstep and all things bass music around 140 bpm.
More info to come on Oshi and Tnem.
Many thanks to Oshi & Tnem for this exclusive mix for us at Kongkretebass!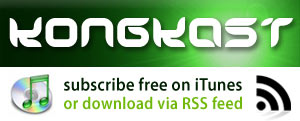 ➜ Download MP3 HERE to subscribe to KONGKAST in iTunes – it's FREE!


TRACKLIST//
KONGKAST #152 – feat. Oshi & Tnem (The Drop / Beijing, China)
(artist – title – label)
OSHI
1. OH SNAP!! – Plus Size Model (Jakwob Wobble Edit)
2. Malente and Dex – Lions ft New Kidz (Bassnectar and Amp Ill Gates Remix) Oshi Recut
3. NiT GriT – Pedro The Destroyer (Oshi Recut)
4. Big Sean – Bullshittin' (Tony Senghore Remix)
5. Blnd! – Semba Da Ilha (Oshi Edit)
6. Mark Ronson Ft. Boy George – Somebody To Love Me (Congorock Remix)
 7. Crookers and Savage Skulls – Crookers and Savage Skulls – Bust Em Up
8. Milt Mortez – Gentleman Duck (Original Mix) (Oshi Recut)
9. Breakage Feat. Jess Mills – Fighting Fire (Foamo Remix)
10. All Leather – I Don't Hate Fags, God Does (Congorock Remix)
11. UNKLE – Restless (Djedjotronic And Busy P Remix) Oshi Recut
12. Tony Senghore – Avouch (Original Mix)
13. Dizzee Rascal – Dirtee cash (Tom Piper and Nom De Strip) RADIO REMIX EDIT) Oshi Re-edit
14. Bassjackers, Partysquad Bassjackers, The Partysquad – Showrocker – Original Mix Oshi Recut
15. Supabeatz – Pancho (Jaimie Fanatic's Poncho Remix)
TNEM
16. Skanda Flex and Tnem – Mokkori Champion
17. Jakes and Joker – 3K Lane 1999
18. Goofee – Flow (Goofstep Remix)
19. Skanda Flex and Tnem – Mokkori Failure
20. Alvin Risk – Cameras (Alvin Risk remix)
21. Lethal Bizzle – Pow 2011 (Butch Clancy remix)
22. The Bloody Beetroots – WARP (Dirtyphonics Remix)
23. Amon Tobin – Surge (16Bit remix)
24. Does It Offend You, Yeah ? – Wondering (Dirtyphonics remix)
25. Tnem – Kimchi Attack (Skanda Flex remix)
26. Apster and Bassjackers – Brougham
27. Dr. Gonzo and Savage Skulls – Bust'em Up
28. French Fries – Coconut (ft. Bambounou)
29. Hostage – Dubtch
30. No Body – We Speak American (Jay Robinson remix)
31. Drop The Lime – Devil Eyes (Beataucue remix)
32. Dirtyphonics – Tarantino
33. Lazy Rich – Get Out ft. Lizze Curious (Darth and vader remix)
34. Toddla T – Watch Me Dance (SebastiAn remix)
About Oshi & Tnem:
"If you came to their party, you'll know just how powerfully intoxicating the electric, eccentric sounds the DJs hurled on to the dance floor were."
TNEM & OSHI, French DJ and producers, originally hip hop beatmakers and turntablists, early dived into the dark side of electro bass. They are among the first baring to play world electro in Asia.
Hosting their own monthly independent electro party in China: The Drop.
They easily provide a killer selection of tracks for the dance floor, and combines their DJ and Production skills to provide a new taste of electro vibes, powered by some of their own remixes and production.
Oshi
Facebook: http://www.facebook.com/opra.hashimo
Myspace: http://www.myspace.com/oprahashimo
MixCloud: http://www.mixcloud.com/oshi
Tnem
Facebook: http://www.facebook.com/tnem33
SouncCloud: http://soundcloud.com/tnemmm
Audio clip: Adobe Flash Player (version 9 or above) is required to play this audio clip. Download the latest version here. You also need to have JavaScript enabled in your browser.
Posted: September 17th, 2011 under Dubstep, In the region, News, Tunes & Mixes.
Comments: none