New FutureBass mix: Kongkast # 161 – feat. DJ DRAGON (Homebass Communications, Dubway/ Bangkok, Thailand)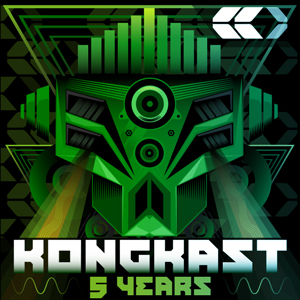 YUP! We're BACK!
After an extended hiatus, Kongkretebass KONGKAST is back in the swing of things in 2012!
We want to thank you all to those who had left us wall messages on Facebook or contacted us direct on email about our Kongkast as well as asking when we'll be back with more exclusive mixes. It means a lot to us that you guys and girls get in touch and sending in awesome messages about our podcast.
So… 2012! Here we go!
We start off the Chinese Year of the Dragon with another Dragon!
KONGKAST #161 featuring one of our close connections in Asia, the Don of Thailand / Bangkok Dubstep scene – DJ DRAGON (Homebass Communications, Dubway/ Bangkok, Thailand). 
Dragon is one of the main man in the South East Asia Dubstep scene. Having established his name under Homebass Communications for his earlier Drum & Bass events, he has been flying high with his DUBWAY events, hosted names like Pinch, RSD, TRUTH, Goth Trad to name a few.
Many thanks to Dragon for starting the new Kongkast series with this excellent bass music mix!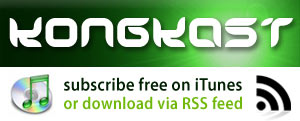 ➜ Download MP3 HERE to subscribe to KONGKAST in iTunes – it's FREE!
➜ Download M4a HERE (Track Listing and Album Cover included)

TRACKLIST//
KONGKAST #161 – feat. DJ DRAGON (Homebass Communications, Dubway/ Bangkok, Thailand)
(artist – title)
1. Author – Teacher
2. Ena – Splinter
3. Pangea – Inna Daze
4. Zen Militia – Pull of guilt (Scuba rmx)
5. Lumumba –  Coltan
6. Pearson Sound – Blanked
7. Pangea – Hex
8. Roska – Error Code
9. Blawan – Bohla
10. Kilawat – Mantra
11. I.D and Skinnz – Most High
12. Skinnz – Keep it gutta
13. Sepalcure – Pencil Pimp
14. Makoto –  What Do You want
15. 808 state – Pacific State (DFRNT rmx)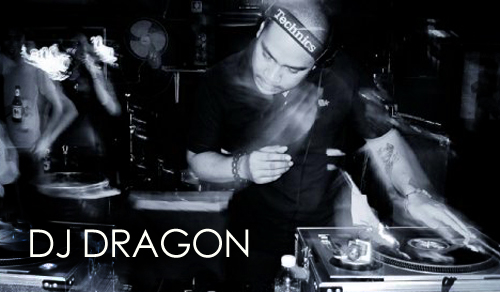 About DJ Dragon:
(Taken from DJ Dragon's blog)
 "After finishing school in Canada I moved back to my hometown of Bangkok in 1997. Back in those days there wasn't much underground electronic dance music going on in Bangkok. Apart from one or two clubs that played commercial house music, Bangkok was a musical wasteland. As a youth my goal was to finish school and come back to my home and spread underground vibes and doing this alone would prove to be very difficult. I was lucky enough to have met DJ Wen and Abu. All three of us shared the same love for underground music. We linked up and formed Homebass Communications in 1999.
Our goal at that time was to push left-field electronic dance music like dnb, breaks and underground hip hop. We organised numerous dnb nights in Bangkok city. Djs such as Aphrodite, Mickey finn, Ldouble, DJ SS, John B, Dred Bass and Ez Rollers were guests at our events. We were also lucky enough to have been invited by Channel V (now Fat radio) to host our saturday night program which we named The Homebass Show. The program went on to be Thailands longest running electronic music program, lasting from 2000 to 2005. Unfortunately, due to the radio station changing its music format the show was taken off the airwaves.
Since then, Wen went on to pursue his career as an architect and Abu moved back to his native Japan and is now in charge of his family business. I'm still very happy to say that I am working to spread the underground vibes to this very day. I have focused my time and energy to organizing nights that feature talent DJ from all around Asia. The first series of events that showcased Asian talent were the Asia Bass nights at the now defunct Club Astra. The night also saw us compiling the first ever Asian dnb compilation also called Asia Bass. The CD was released and distributed in Thailand on our very own label.
As of recently, I have also fallen in love with Dubstep and I am now organizing a dubstep night called Dubway. This night takes place once a month at Club Culture and, although the event is dubstep themed everything everything from techno, breaks, house and dnb is dropped. Last but not least I have been invited to host two internet radio shows Dub be good to you on GTR online and The homebass communication on Ubradio. I am very excited about those projects and I hope they do well."
http://www.facebook.com/groups/hbcbkk/
http://www.facebook.com/dubwaybkk
http://dragonhb.com/
Audio clip: Adobe Flash Player (version 9 or above) is required to play this audio clip. Download the latest version here. You also need to have JavaScript enabled in your browser.
Posted: February 26th, 2012 under Dubstep, In the region, Tunes & Mixes.
Comments: 1
Comments