New Bass Music mix: Kongkast # 176 – feat. PHON.O (50 Weapons, Monkeytown / Berlin, Germany)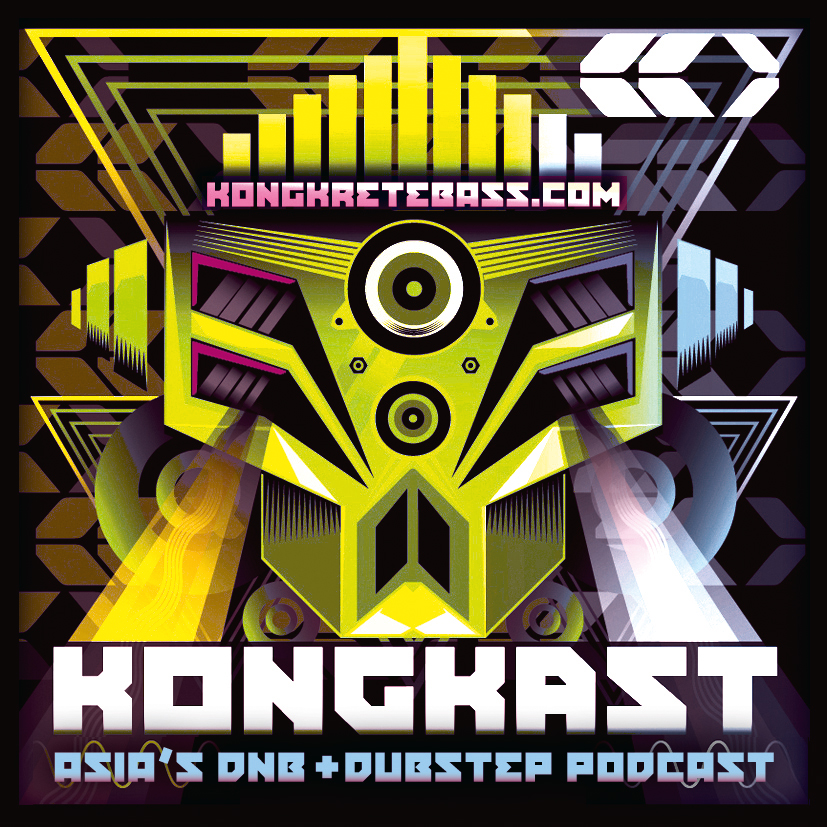 This week on Kongkast, we are moving a little away from our usual flavor of Drum & Bass or Dubstep, instead, we have a very special mix by one of the headline artists whom we have had the delight of seeing perform a Live Set at the recent MELT! Festival 2012 – PHON.O (50 Weapons, Monkeytown / Berlin, Germany).
PHON.O started to play records with his mate Apparat in the early 90s. Since 1998, PHON.O started to create his own music and emerged in the spring of 2000 with his first release, on Cytrax. In 2008 the results of CLPs (Chris de Luca plus Phon.o) dirty collabo got released as the EP Ready Or Not on BoysNoize Recordings, which included remixes by Diplo and Mixhell. With the beginning of the new decade Phon.o started working on new songs and put his hands on remixes for Modeselektor, Boys Noize, Schlachthofbronx and Robot Koch.
Since 2010, PHONO.O have had consistant releases on various labels including the mighty Modeselektor's "50 Weapons" and as well as "Monkeytown Records", so expect plenty more from PHON.O in the future to come.
Also, do not ever snooze if you ever have a chance to see PHON.O play a Live set, his Live performance is surely something to remember.
Many thanks to PHON.O for this very unique mix on Kongkast!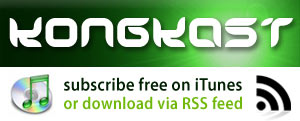 ➜ Download MP3 HERE to subscribe to KONGKAST in iTunes – it's FREE!
➜ Download M4a HERE (Track Listing and Album Cover included)

TRACKLIST//
KONGKAST #176 – feat. PHON.O (50 Weapons, Monkeytown / Berlin, Germany)
(title – artist – label)
1. I Feel – Barker – Leisure System
2.  Kleer – Grievous Angel – Forefront Recordings
3. Preach On Hustle – Distal – Multiverse
4. Die Maschinistin – Phon.o – 50Weapons
5. Be in Love (feat. Jae Elle) – Marcus Nasty and Funk Butcher – We R Bass
6. BodyTao – Mite and E-walk – B.YRSLF Division
 7. Jointy – TRIKK – Man Make Music
8. What's There – Dauwd – Picture Music
9. You Won't Let Me – Jack Dixion – Apollo Records
10. Luminous – Untold – Hemlock Recordings
11. Point of Return – Lazer Sword – Monkeytown
12. Deliruim Tremens (Nathan Fake Remix) – Neon Jung – Magic Wire Recordings
13. Slavemode (Album Version) – Phon.o – 50Weapons
14. Spirals (feat Anneka) – Lone – R and S Records
15. 12th – Phon.o – 50Weapons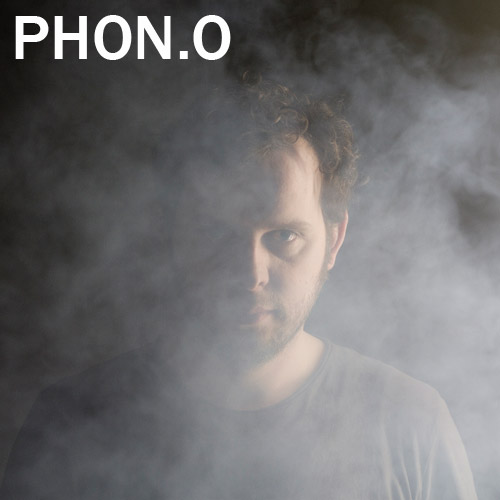 More info about PHON.O (Bio taken from Artist website):
The boy with the dot in his name and the dubby background, started to play records with his buddy Apparat in the early 90s far in the darkest reaches of the ruff'n'tuff Harz mountains, in former East Germany. This little country bumpkin practiced dilingently every night by candlelight at his aunt's farm. 1994, Phon.o cites the hay in the barn, the dirt in the fields and the sheep form calling him from beyond the hills as strong early influences of his deep and dirty style. In these times he got his first turntables and used every free hour to practise in his hidden secret cottage. 1997, seeking new and bright horizons, our boy moves to beautiful Berlin and is given the keys to his first apartment: a dingy shoebox which even the Russians had left unoccupied during their stint in Berlin.
During the wet autum of 1998 he started to create his own "music" and emerged in the spring of 2000 with his first release, on Cytrax (Kit Clayton and Dj Jasper's itchy, noisy, dubby Californian techno label). The gringos take a liking to their newly-found bro and like the productive little worker that he is, Phon.o cranks out with another ep and a full lenght CD on Cytrax. The big city often leads to encounters with all kinds of shady characters…
Phon.o then found himself misled, used and abused by the notorious big rock'n roll swindler, T.raumschmiere, who connives him into joining his gang Shitkatapult. The whirlwind of confusion reigning in both Phon.o's heart as well as the world around us all seems to have taken its toll on him, these days you'll find him ragged and disillusioned and his music increasingly processed and schizophrenic, injected with shards of vocal samples and obscure sounds taken from hip hop, dub, baltimore, house, dubstep and techno. For his live and DJ-sets, he manages to harness whatever stately ideals he can recall and delivers a staunchly digital and itchy, yet deeply moving and progressive set. Phon.o deals fire and burns down the town around the world – Europe, Asia, America – back and forth.
Fire does take its toll on those who wield it and Phon.o eventually realized the need for an image change. He enrolled in the Kunsthochschule Berlin (KHB) in the fall of 2000 and began studying Communication design. He did cooperations in video and graphics with the swiss artist Noica Llanos and buddy Immo König and soundinstallations with the icelandic girl Sara Riel. Despite these laudible attempts at being a productive member of society, only a few were fooled.
His relapse became evident in 2005 as he appeared under a totally brand new western guise, The Bareback Show, a collaborative project with Exsample: 2 djs, 4 decks, locked groove records only. Phon.o produced two 100-locked grooves EPs for Compact the locked groove series which is released on the sweet label Normoton. He releases his new, dirty full length masterpiece – which goes from eurocrunk over techno to booty hiphop and dancehall-grime – Burn Down The Town on Shitkatapult and Tigerbeat6 in the end of the warm rainy august 2005 – two weeks after the booty maxi Trick or Treat which includes two superb and bouncy remixes by his buddies Funkstörung and Kit Clayton.
Chris De Luca and Phon.o joined forces in spring 2006. Since then, they've been rocking clubs and festivals all over Europe with their ass-kicking sets as CLP. This unconventional combination of intergalactic hip hop, ghetto beats, sexy booty IDM and dirty techno goes beyond typical contemporary genre boundaries. In 2008 the results of CLPs dirty collabo got released as the EP Ready Or Not on Boysnoize Rec. including remixes by Diplo and Mixhell and as an eclectic, genre blending Hip Hop album called Supercontinental on Shitkatapult. In 2009 the boys did not take a rest while worldwide touring and kept on releasing. They came up with their heavy EP Homecourt / Dip Shorty on Shitkatapult, the remix EP Strictly Confidential on Sugarcane Rec, a bunch of remixes and collabos with on the edge music software companies Ableton and Native Instruments.
With the beginning of the new decade Phon.o got back on his track and start working on new songs and put his hands on remixes for Modeselektor, Boys Noize, Schlachthofbronx, Juli, Leg-No&Emma and Robot Koch. He also became a resident DJ for Berlins best Club – the WMF. In 2011 Phon.o comes up with new releases on Modeselektor's label 50weapons/Monkeytown. In the dark cold winter of 2011/12 Phon.o locked down himself in the studio to finish his new album Black Boulder which will get released on 50weapons end of may. So… the shit goes on…the downward spiral continues…
http://www.phon-o.com/
http://soundcloud.com/phon-o
http://twitter.com/phon_o
http://www.50weapons.com/
http://www.monkeytownrecords.com/
Audio clip: Adobe Flash Player (version 9 or above) is required to play this audio clip. Download the latest version here. You also need to have JavaScript enabled in your browser.
Posted: August 15th, 2012 under Dubstep, News, Other, Tunes & Mixes.
Comments: 3
Comments