New DnB mix: Kongkast # 208 – feat. DJ FU (FREERANGE / UK)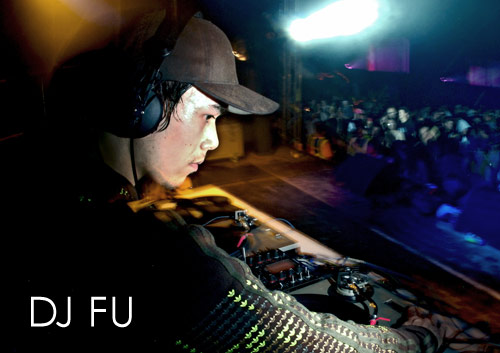 Yes yes, DJ FU makes a very welcomed return to Kongkast after his first guest mix (KONGKAST #121) with us in 2010.
Since 2010, DJ FU had travelled in and out of Asia, destroying clubs with his signature styles and mixing, it's safe to say that he is one of Hong Kong's favorite visiting Drum & Bass DJs.
Check out his latest Liquid Rollers mix for us here at Kongkast.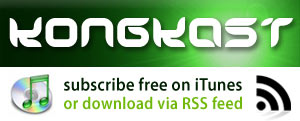 ➜ Download MP3 HERE to subscribe to KONGKAST in iTunes – it's FREE!
➜ Download M4a HERE (Track Listing and Album Cover included)

TRACKLIST//
Kongkast # 208 – feat. DJ FU (FREERANGE / UK)
I Still Love You (ft.Kate White) – Mr Joseph – Liquid V
Back For More – Influx Datum – Formation
China Blue – D-Bridge – Liquid V
Down Somehow – Random Movement – – Innerground Records
>>Fire and water – Calibre – Soul:R
Personal – Original Mix – Phat Playaz – Fokuz Recordings
>>>Nightflight – Shimon – Ram Records
Living In Shadows_ 011 – Madcap_ – Jazz Sticks Recordings
– Str8 Flip – Qumulus and Clart – ??????
>>>Used Illusions – Random Movement – ???????
The Helicopter Tune – Original Mix – Deep Blue – Moving Shadow
Amen Dub – Mos – ???????
Don't Stop The Rock – Mr Joseph – Liquid V
Morning Glory – Random Movement – Bassbin
Studio (Dub) – Bladerunner – Dread Recordings
Stay Away (Featuring Diane Charlemagne) – Mistical – Soul:R
– Life Goes – Pennygiles – [Innerground Records]
– Love Her V1 (Dub) – Madcap – Sheer Volicity
Connections (v1) – Random Movement – Prestige music
She's On Fire (Calibre Remix) – Bo Saris – Bo Rush
Overtime – K Tee, Friction – Renegade Hardware
Get Down – Madcap- – Criminal Records
Peace of Mind (Featuring Lariman) – Calibre – Signature
Away From The Sun – Command Strange – Celsius
Lose You VIP m1 – Lenzman – CIA
Fade Away – Original Mix – Jo-S, Lenzman – Soul:r
Pennygiles – Rhodes Adrift (Random Movement Remix) – Pennygiles – Inform Records
Keep Control – Calibre – Signature
Not Enough – Break – Revolution Recordings
– Girl I'm Comin Back 2 U (Random movement remix) – Makoto – ??????
>>>Aldabra – Tactile – Dispatch Recordings
Mystic Sunset (MASTER) – DJ Marky and S.P.Y – Innerground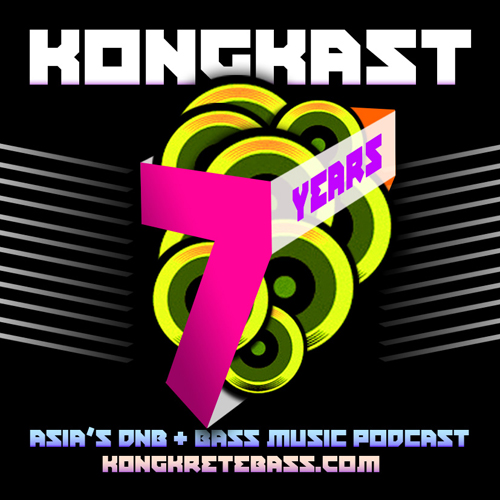 About DJ Fu:
DJ FU is one of the few drum and bass DJ's, if not the only drum and bass DJ, of recent times that has managed to be recognised purely for his talent on the decks. Having started his DJ career as a hip-hop DJ, FU gained recognition on Oxfords hip-hop circuit, playing mid-nineties and UK hip-hop. Not happy with the direction he felt hip-hop was taking, and often finding himself as a Friday night request DJ, FU turned to playing drum and bass. This was inspired by DJ's like Marky and Andy C that he was seeing at local club night – Source.
Not long after taking his hand to drum and bass, Fu was releasing his mixes with friend Amnesia on websites like www.dogsonacid.com. Quickly gaining recognition on the internet, Fu was offered to play a set in Austria, ironically before he was ever offered a set in Oxford playing drum and bass. This recognition also meant he would be voted in by members of the forum to represent dogsonacid's DJ team in the first ever forum clash against Drum and Bass Arena. His recognition and hype on the internet is still growing; with YouTube videos he has featured in reaching over 300,000 views, as well as his mixes being found on forums and websites worldwide.
After winning a DJ competition for Source, Fu had become a resident at Oxford's most prestigious drum and bass night, following in the footsteps of Total Science, Baron and DJ Lee who have all held residencies there. Having been given the opportunity to support London Elektricity, Fu's career had a sudden twist. Having been watched by the Jungle Drummer as he packed his kit away he was approached to join him on his drummer vs. DJ project. Jungle quickly took Fu under his wing further nurturing his talent not just as a DJ but as the performer he has become today.
Jungle and Fu have been widely recognised as the most successful drum DJ combo in the world, having toured the USA and Europe, as well as playing prime time slots at Global Gathering after Andy C, Glastonbury, Warehouse Project, Gatecrasher and many more.
Fu has also been recognised outside of drum and bass having been Rodney P's tour DJ when Skitz has not been available. He has also worked in Barry Ashworth's Dub Pistols as a scratch DJ further pushing Fu's role as performer within live projects. Fu's scratching has also featured on 1xtra award winning album – Now More Than Ever by Logistics (Hospital Records). He has worked with MCs such as Stamina MC, Deeizm, Harry Shotta, IC3, Eksman, Trip and Lowqui. Fu has also worked with beat boxers such as Beardy Man at the legendary Battle Jam.
As well as all this, Fu can be seen playing at nights like Marky and Friends, Ape, One Nation, and Random Concept; and has also played in world class venues such a Ministry of Sound and The End.
https://www.facebook.com/fubook
http://www.myspace.com/djfu
http://www.mixcloud.com/djfu
http://www.twitter.com/djfu1
Posted: November 13th, 2013 under Drum & Bass, News, Tunes & Mixes.
Comments: none