New KONGKAST mix ft. DJ Zuju (Macau, China) – Dubstep Kongkast

Our guest mix this week is of a different flavour than usual. KONGKAST#79 features a dubstep selection by DJ Zuju from Macau, China….
Since back in the days, Zuju has been one of the pioneering Drum and Bass DJs in Macau, but in the recent year, him and his good friend N1D discovered an unheard genre in Macau called DUBSTEP" they quickly caught on and started experimenting with this new and exciting sound.
Subscribe to KONGKAST in iTunes – FREE!
Or download directly from our website under KONGKAST
NEW! Download enhanced m4a File (with track markers and pictures) – HERE
Download MP3 File – HERE
Track listing and more about DJ ZUJU below…


TRACKLIST//
KONGKAST #79 – dubstep special /w ZUJU (Macau, China)
1. N1d – LongLongpipe
2. Anansi – Peri'sDub
3. Helixir – Dub 4 P
4. Balkansky – Hitroza

5. Blake – Leave Us Alone
6. Dj Madd – Numbers (Matt u remix)
7. Ultrablack & Claw – Roll Heavy
8. Rumblejunkie – Dope Angel (Antiserum Remix)
9. Benny Page,Zero G – Panpipes
10. Nero – Something Else
11. Nevamis – Overdose
12. The Bassist – Fire in Babylon
13. Crissy Criss – Don,Aot Mess about
14. Ed Solo – Age Of Dub
15. Dub & Run – Kreator
16. RSD – Forward Youth
17. DZ – Old Timers
18. Riskotheque – Def Disco
19. SPL – Lust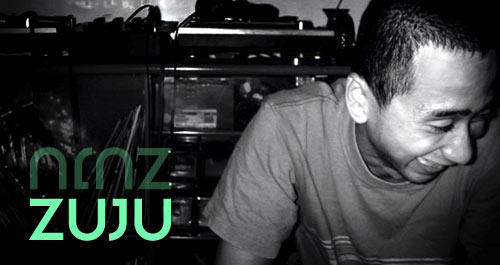 About Dj Zuju:
Finding his way into the early days of Drum and Bass back in 1999, Photon aka DJ Zuju was one of the first Deejays to introduce the sounds of Drum and Bass as well as Breakbeat to the tiny scene in Macau, China. Whilst continuing to draw energy from club nights in neighbouring Hong Kong, he soon retreated from the clubbing wasteland in his own city and became part of a live act. As a member of electronica outfit "Doctor", he took to producing and self-releasing an album in 2004. The experimental album, called  "OD", is a fusion of  electronic music such as Drum and Bass, Breaks, Hip Hop and alternative Rock.
In late 2008, Zuju was again struck by inspiration, this time with the vibe of the Dubstep genre. His good friends N1D and Sannja, for whom Dubstep represents the sound of the moment and their belief in non-commercial music culture, have been experimenting with this new sound for a while.
With the start of 2009, Zuju is back as a DJ and well equipped to push forward the sound of Dubstep, along with the steppers in Hong Kong and Macau. His latest performance at Heavy crew's Dubstep Forward at Sammi's Kitchen proved this!
Thanks to ZUJU for putting together this mix for KONGKAST – Hong Kong's dnb podcast!
Links:
http://www.myspace.com/zujuchan

Audio clip: Adobe Flash Player (version 9 or above) is required to play this audio clip. Download the latest version here. You also need to have JavaScript enabled in your browser.
Posted: February 22nd, 2009 under Dubstep, News, Tunes & Mixes.
Comments: none