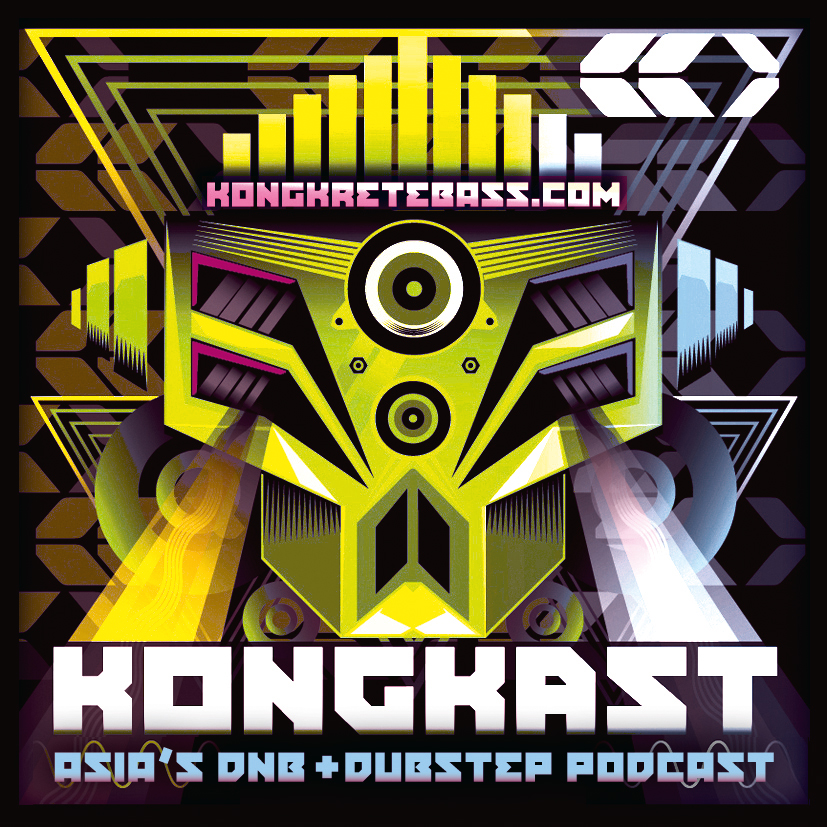 It's been over 6 months since Kongast's host – Wash, been in the mix. The last Kongkast was in fact in December 2012! So this week, Wash has been busy preparing a 2 hour mix of the various Bass he's current playing.
The mix includes a mixture unreleased dubs as well as recent releases of Dubstep, Trap, Footwork, and of course, Drum & Bass. With tracks by Goth-Trad, KrypticMinds, Cyrus, Distance, Méle, Slick Shoota, DJ GodFather, Rashard, Spinn, Stray, SpectraSoul , DJ Hazard and loads more.
Since the last Kongkast, Wash have been busy with releases on a global scale. With his second release on Rankadank in early 2013, quickly followed by his debut on American Drum&Bass + Dubstep Labels, Section 8 + Section 8 Bass, which saw the release of Magnitude, World's Demise and Deceleration.
Forthcoming release for second half of 2013 includes a track for Robox Neotech's compilation LP, as well as his second release for Section Recordings, as well as a double single on Free Love Digi, all due after August 2013.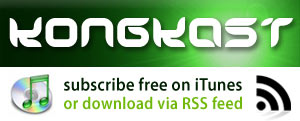 ➜ Download MP3 HERE to subscribe to KONGKAST in iTunes – it's FREE!
➜ Download M4a HERE (Track Listing and Album Cover included)

TRACKLIST//
KONGKAST #198 + #199 – feat. Wash (Section 8, Section 8 Bass, Rankadank, Robox Neotech, Free Love Digi / Hong Kong / Germany)
(artist – title)
1. Kahn – Badman City feat Flowdan
2. Matt-U – Black Lodge
3. Distance featuring Stepa – Set You Free
4. Variations – Greebo
5. Goth Trad – Two Faced
6. Kryptic Minds – Badman VIP
7. Cyrus and Distance – Titan
8. Kaiju featuring Flowdan – Hunter
9. Benton – Hermans Hideout
10. Cyrus Grot Bags
11. Youngsta LX One No Cure
12. Kryptic Minds – The Divide
13. Asylum – Germinate
14. Distance featuring Stepa – Gorilla Force
15. SPL 12th Planet UZ Ratchet Strap UZ Remix
16. Dimitri Vegas Like Mike Wakanda Oh Snap vs Dimitri Vegas Like Mike Remix
17. Alex Metric Rave Weapon UZ Remix
18. Masta Blasta (THE REBIRTH) (Original Mix)
19. Rudebrat Wont Stop
20. Party Bass (Kronic trap remix)
21. UZ Trap Shit V13
22. Mele Beamer Original Club Edit
23. Disclosure – Tenderly (Melé Remix) FINAL
24. Flosstradamus, DJ Sliink – CROWD CTRL
25. Rickyxsan Jungle Ting Original Trap Mix
26. Flosstradamus-Rollup (Baauer Remix)-Fool's Gold Records
27. Aerial What It Is FootwoRks Next Level Trap Mix
28. Melé – Metal Gear (finalmix)
29. FootwoRk PoundPoundPound The Down Low
30. Contiez Treyy G Trumpsta NYMZ Remix
31. Slick Shoota – Love You You You
32. Deft – The Count (Bounce)
33. Stray – Akina
34. Warlock – Ghetto People
35. Wash & Brad Pitch – Rack Up (Limited DJ Version)
36. Virus Syndicate & Top Billin – Poppin Bottles (DJ Rashad and DJ Earl Remix)
37. DJ Godfather Make the MF
38. 4 Tha Ghetto
39. Bob It Low (Original Mix)
40. Beat Dem
41. DJ Rashad DJ Spinn Mercy
42. SpectraSoul – Sometimes we Lie
43. Calibre – Dema-Beats
44. Days Go By
45. Genotype – The Day After The Night
46. MORTEM – Converter
47. KANTYZE – Tough Breaker
48. GERWIN – It's All In Your Head
49. Hibea, Phil Tangent – The Form (Phil Tangent Remix)
50. Ed:it – Cargo Dub Total Science Remix
51. ATMOSPHERIX & S-Vb – Modular Revenge
52. Ulterior Motive and Judda – Timekeeper
53. DJ Hazard – Time Tripping
54. Detail – Eight
55. Enei – Mosquito
56. Helicopter – EA
57. Chroma – Surge
58. Dabs and Safire – Back and Forth (Mako, DLR & Ant TC1 Remix)
59. Die, Jenna G – 1000 Soul Songs (Break Remix)
60. EMPEROR – Precursor
61. Subtension – Inner Man
62. Emperor featuring Georgia Yates – Begin
63. Enei – Liberation
64. InsideInfo, Mefjus – Blunt
65. Break – Steam Train
66. Teddy Killerz – Violence
67. InsideInfo, Mefjus – Mythos
68. Teddy Killerz – Jacob
69. DJ Hazard – Digital Bumble Bees
70. DC Breaks Swag
71. Rockwell – Back Again
72. Xtrah – Shock Treatment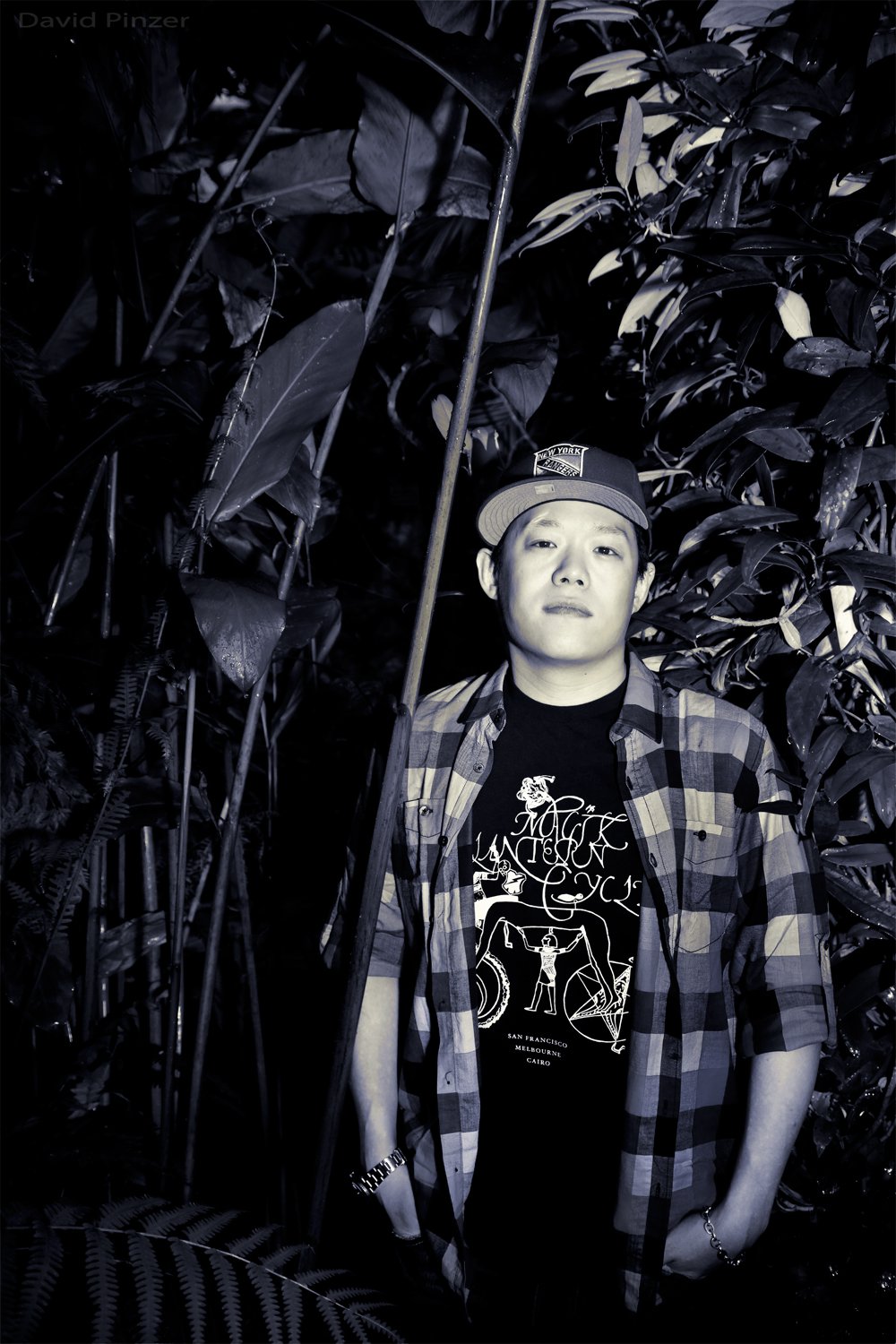 More info about Wash:
Wash is the co-founder of Hong Kong's premier Drum&Bass + Dubstep promoter Kongkretebass + Kongkast along side partner in crime Electronic Mistress (Elemiz), a Hong Kong based organisation which has been pushing the limits and boundaries in every angle possible promoting music events, website, as well as Asia's biggest drum & bass/dubstep podcast in the region since 2006. Kongkretebass have hosted some of the best Drum & Bass / Dubstep events in Hong Kong. Named by "TIMEOUT Magazine (Hong Kong)" as "Ever-present and deeply knowledgeable promoter", Kongkretebass has been instrumental in the growing of the bass music scene in Hong Kong.
Wash ventured into music in the late 90s when living in Sydney, Australia. He took to deejaying in the year 2000 with breakbeats, hip hop and later Drum & Bass. With over a decade of DJing, DJ Wash has developed his skills on the turntables in numerous performances throughout Asia as well as on the international stage. Regarded as the best Drum & Bass DJ in Hong Kong/China, and one of the best in Asia, he has share the stage with high-profile DJs such as Friction, Goldie, Breakage, SpectraSoul, Shimon, Big Bud, Chris Su & Jade, Lynx, Goth-Trad, Distance, Kode9, Kryptic Minds, Pinch to name a few.
Wash convinces the crowds with dynamic sets, tight and aggressive mixing skills and a refreshing spectrum of styles in Drum & Bass, Dubstep, Trap and all things Bass in general. Not a surprise, that since his return to Hong Kong in 2005, he has been headlining many of the city's major Drum & Bass nights in addition to international headline guest performances in Thailand (Bangkok), China (ShenZhen, Chengdu, Shanghai) & Germany's Stroga Festival, Chemnitz, Cologne as well as his new home town of Dresden in Germany.
Wash continues to push his studio work with productions and remix projects of his own deep, dark, tech-style sounds in the genres of Drum & Bass and Bass Music.
Being the first Chinese born Drum and Bass Producer from Hong Kong to be released not only in China, but in Europe and America. His first release came in the form of a remix, where was asked by renowned Czech Republic's Trash Pop band "100°C" on "INDIESCOPE Records" to remix for their album "Brunt Rock" released in 2008. Having relocating to Germany in early 2012, his sound was quickly noticed by the local peers, and his first release can be found on a Dresden, Germany local CD Compilation called – Musik Freunde Kumpilation. Which was released in June 2012.
Since the start of 2013, Wash has had a string of releases signings. With his debut release on high profile USA Drum & Bass / Dubstep Label – "Section 8 Recordings" as well as their sister label "Section 8 Bass". Both releases are already left a mark on the label, as he has already signed his third release with Section 8, which is due to come out in the second half of the year. Within Asia, his second release for fast rising China based label "Rankadank Recordings" came out early 2013 call "Equilibrium EP.
The second half of 2013 will see more forthcoming material to be released on Berlin's infamous Electronica Label "Robox Neotech", as well as an American Label called "Free Love Digi".
Links
http://soundcloud.com/djwash
http://twitter.com/washryc
http://www.kongkretebass.com
http://www.kongkast.com
http://www.beatport.com/artist/wash/69855
http://www.discogs.com/artist/Wash+%284%29
Posted: July 22nd, 2013 under Drum & Bass, Dubstep, News, Other, Tunes & Mixes.
Comments: none