From Russia with soul: KONGKAST #70 feat. Intelligent Manners – New free mix for download

This week's episode of KONGKAST is for fans of smoother drum and bass music, featuring liquid vibes from Intelligent Manners. The young Russian producer from St. Petersburg (Russia's dnb capital) has only recently pushed into the international dnb scene with his soulful sounds first released in 2007/2008. And with a string of new releases lined up over the next few months, there is plenty of honey in store from this breaking talent!
Download this KONGKAST mixset for free via iTunes or directly from here on our website.
Enjoy the music + stay tuned for more dnb goodness on KONGKAST!
Read on below for mix tracklisting and artist bio…
TRACKLIST//
KONGKAST #70 – ft. exclusive guest mix by Intelligent Manners
01. Qumulus – Hope (Vibez dub)
02. Rootkush – Good Enough (Liquid Brilliants)
03. Lenzman & Submorphics – Way Back When (Phunkfiction)
04. Intelligent Manners – Devotion (unsigned)
05. Alix Perez, Icicle & Switch – This Is Now (Shogun)
06. Zero T feat. Steo – Walk Away (C.I.A.)
07. Simplification –  Out of Time (Promo Audio Liquid dub)
08. Intelligent Manners – Music Take Your Mind (All Street dub)
09. Jazz Thieves – Keep On Pushin' (Pushin' Wax)
10. The Funktastics – Girls Say Haaaa! (Spin)
11. Flaco – Off The Record (unsigned)
12. Simplification – Angel (Dreamsound dub)
13. Jazz Thieves – Midnight Hour (Submorphics Remix) (Pushin' Wax dub)
14. Intelligent Manners – On The Dancefloor (Liquid Brilliants dub)
15. Moloko – Never Enough (Intelligent Manners Bootleg) (unsigned)
16. Marky & Makoto – Get 2 This (Innerground)
17. Human Factor – Wind (Dreamsound)
18. Redeyes – Drama Reverenge (Crisis)
19. Syncopix – Outside You (Syncopix)
20. Marky, Makoto & A Side – Tonight (Innerground)
21. Brother – Grace (Sonorous)
22. Spectrasoul – Cherry Smoke (Shogun)


ABOUT//
Intelligent Manners
(Influenza Media, Liquid Brilliants, All Street, Golden Orb, Respect)
Saint-Petersburg/Russia
Intelligent Manners aka Dmitriy Sabekiya, breaking drum and bass producer, hails from Saint Petersburg in Russia. Although his first acquaintance with drum & bass music dates back to 1996, it was not until the turn of the millennium when Intelligent Manners started devoting much time to learning how to compose drum & bass tracks. And few years later, his first tunes were played by DJ Gvozd on popular Russian drum & bass radio show "Pirate Station".
In late 2007, Gvozd's label Respect Records released Intelligent Manners' debut "Praise The Lord" as part of "Saint Petersburg drum & bass compilation – Respect 6". With a follow-up release ("Do It Now!" / "I Lost You Baby") in the spring of 2008 on Russian digital label Liquid Brilliants Records, and more airplay on established UK radio stations such as the Liquid Mondays@KOOL FM and Chrissy Chris@1XTRA, Intelligent Manners continues to receive support from the drum & bass scene.
Watch out for a number of forthcoming releases signed on imprints such as Influenza Media (BEL), Golden Orb Records (AUS), as well as All Street Recordings (BRA). Smooth!
Forthcoming releases:
"Baby, I'm Falling Too" – Influenza Media 12′
"Music Take Your Mind" – All Street Recordings – ASTRDIG002 – 2008
"Feeling Hot" – Golden Orb Records
"Showtime" – Golden Orb Records
"On The Dancefloor" – Liquid Brilliants Records
Links:
http://www.myspace.com/intelligentmanners
http://influenza-media.net
Thanks goes to Dima (Intelligent Manners) for putting this mix together for KONGKAST – Asia's biggest dnb podcast!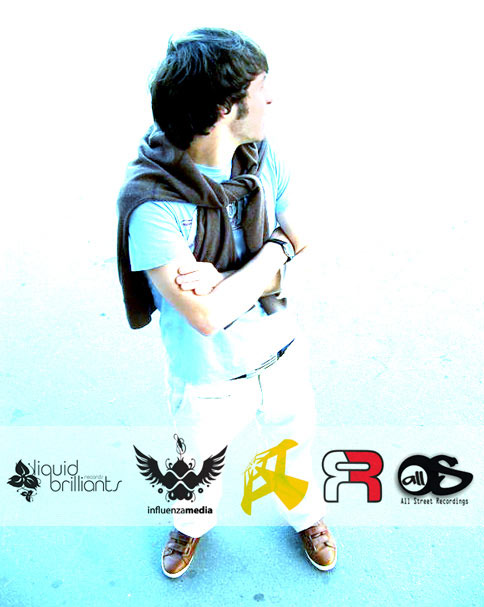 Audio clip: Adobe Flash Player (version 9 or above) is required to play this audio clip. Download the latest version here. You also need to have JavaScript enabled in your browser.
Posted: November 2nd, 2008 under Drum & Bass, News, Tunes & Mixes.
Comments: 6
Comments