New Bass Music mix: Kongkast # 229 – feat. SILENT DUST (none60 Records/ UK)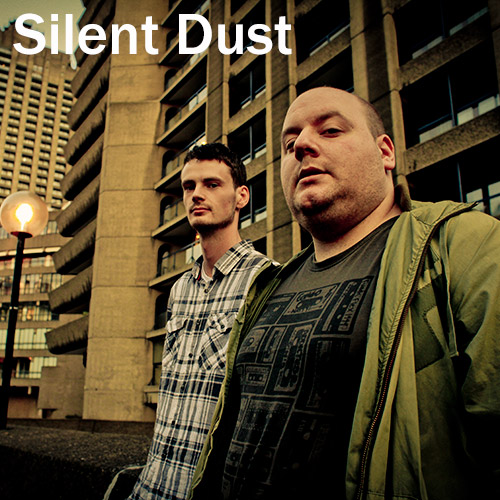 And we're back this week with one of our favorite duo in the bass music scene -Â Andy Hobbs and Dan Blishen aka Silent Dust. The duo has been making some serious waves in the various BPM movement such as their unique cross genre between Jungle and Juke.
Having released under the  Hobzee & Zyon Base alias for a number of years in the Drum & Bass scene, they have shifted over to the Silent Dust moniker in recent times. With this change, it gave them more freedom to break free of the fixed tempo styles of DnB, and and outcome has been fantastic.
Their label hosts a number of very talented artists such as Sinistarr, Zilla Rocca, and remixes in the form of Calibre and Intalex.
Within this Kongkast, they included couple of forthcoming releases on none6 Records, such as Sinistarr ft Brownstudy – Regrets, and Banzulu – Nobody Move. 
You can check out their releases on the non60 Records bandcamp site, which also host an exclusive release "STATIC", a collection of the duo's production exclusive on their Bandcamp Site.
A Massive Thank You to Andy at Silent Dust for taking the time out and sending us this mix!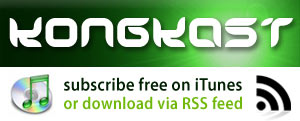 âžœ Download MP3 HERE to subscribe to KONGKAST in iTunes – it's FREE!
➜ Download M4a HERE (Track Listing and Album Cover included)

TRACKLIST//
KONGKAST #229 – feat. SILENT DUST (none60 Records/ UK)
(artist – title)
01. Baby Bash – Suga Suga (Ticklish Reboot)
02. Sully – Routine
03. Mark Pritchard vs Digital – Manadeadline (Gaunt's Combination)
04. Machinedrum – On My Mind
05. Banzulu – Worries
06. Silent Dust & Sinistarr – The Chant (none60)
07. Blind#7 (EP.3 Anonymous)
08. Banzulu – Nobody Move (Forthcoming none60)
09. Sully – Blue
10. James Bless – Mini Rave R.I.P
11. Gaunt – Piranha (none60)
12. Hyroflifics – Killamanaman
13. Stray – Eazy Boy
14. Om Unit – Healing Rain
15. Cloudeater ft Wale – Faces (Silent Dust Remix)
16. Sinistarr ft Brownstudy – Regrets (Forthcoming none60)
17. Nuage & N4M3 – Sunday Morning (Silent Dust Remix)
18. Oliver Yorke – On Your Mind
19. LSB – Leave
20. Malaky – My Dreams
21. Paradox & Nucleus – Analogue Life
22. Escher – Spirit Bounce
23. Special Forces – Exocet
24. Dead Man's Chest – Revenant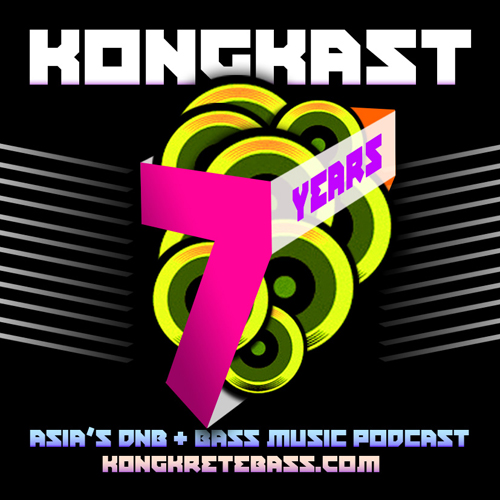 More info about Silent Dust
Silent Dust is not the beginning or the end of Andy Hobbs and Dan Blishen's music. It simply represents the summation of the present.
Andy Hobbs and Dan Blishen's history as releasing artists dates back to 2007/2008 under their original Hobzee & Zyon Base alias. Forging their careers out of the prevalent post liquid sound that earned them releases on Samurai Music, Sgn Ltd, Fokuz Recordings and Influenza Media. Garnering support from some of Drum & Bass' most prolific DJs and tastemakers, it was under the supportive encouragement of Marcus Intalex that saw them shift towards the Silent Dust moniker.
The decisive move to a new identity facilitated the opportunity to reassess the duo's approach to music allowing them to break away from creative restrictions of genre and expectation. An emerging self titled album project through 2010 for Marcus Intalex's Soul:r label promised to be the pinnacle of their career, but was halted due to distribution issues. Fortunately the album survived intact with remixes from Marcus Intalex, Calibre and Om Unit to be realized through the birth of Silent Dust's own none60 imprint.
The establishment of none60 through necessity is arguably the best thing that could have happened for the production duo, a precursor to their most creatively ambitious work to date. Their time since none60's birth has seen them remove all limitations of genre, tempo and convention collaborating and remixing with Sinistarr, Selfsays, Zilla Rocca, Altair, Curly Castro, MC DRS, Wale and even some unofficial remixes of Lil B and Nicki Minaj.
Silent Dust are musical story tellers. From "Vostok 1" voyages to the edges of Earth's atmosphere, the grainy orbit of "Nortvedt Effect" or the power pads of "Population Me" alongside Selfsays, Silent Dust create a narrative that includes the listener as co-traveller in their journey into beyond.
http://none60records.bandcamp.com/
https://www.facebook.com/pages/Silent-Dust/142827102407212
https://soundcloud.com/silentdust
https://twitter.com/silentdustmusic
Posted: July 17th, 2014 under Drum & Bass, News, Tunes & Mixes.
Comments: none