New Dubstep mix: Kongkast # 130 – feat. Drunk Monk feat. Cha Cha (Sub-Culture, Shanghai)

Yes Yes! Kongkast is back just as you thought we had gone on holidays already!
To keep you all warm and fuzzy throughout this month of Giving, we've got a mix full of Dubs from two very respected Deejay + MC combination in Asia – Drunk Monk & ChaCha (Sub-Culture, Shanghai).
Drunk Monk is one of the key figures in the Dub/Dubstep Crew "Sub-Culture" in Shanghai, responsible for some of the biggest dubstep events in the China including Kode9, Distance, Pinch and many more.
ChaCha is the leading lady in Chinese MC. Having such a powerful voice, she has recorded with some of the most respected artists in the scene such as Kode9, The Bug, Vibronics, Desto and more.
Pushing the boundaries in their events, Sub-Culture, Drunk Monk & ChaCha has established them selves as one of the leading figures for dubstep music scene here in Asia.
You can find track list and d/l link for this Kongkast episode below…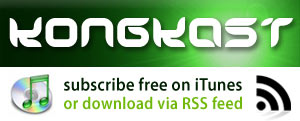 ➜ Download MP3 HERE to subscribe to KONGKAST in iTunes – it's FREE!
➜ Download M4a HERE (Track Listing and Album Cover included)

TRACKLIST//
KONGKAST #130 – feat. Drunk Monk feat. Cha Cha (Sub-Culture, Shanghai)
(artist – title – label)
1. Skream – Dark Light
2. Distance – Ill Kontent (Tectonic)
3. Goth Trad – Sunbeam (Deep Medi)
4. Loefah and Sgt Pokes – Dog Money (Tectonic)
5. ChaCha feat Olivia – Feel You (DJ Wash remix) – (Dub)
6. Kode feat ChaCha – Time Patrol Dub – (Dub)
7. Joe – Untitled – (Applepips)
8. Desto – Get To Know (Dub)
9. Jack Sparrow – Terminal (Tectonic)
10. Loefah – justabeat (Dub)
11. Clouds – You Go To My Head (Dub)
12. Distal – Attempt At Yellow (Embassy Recordings)
13. Distal and HxdB – Typewriter Tune (Dub)
14. Desto, Clouds and Jimi Tenor feat ChaCha – Time Bird (Desto version) – (Dub)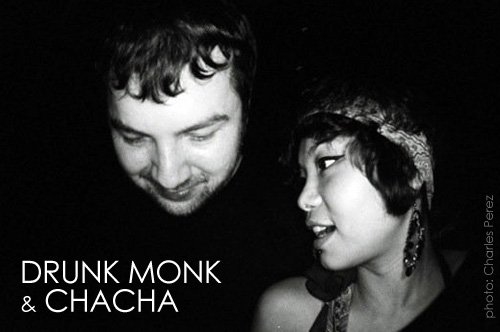 Sub-Culture & Crew Member's Website:
http://www.myspace.com/armindafr
http://www.myspace.com/chachayo
http://www.myspace.com/blaisedeville
http://www.myspace.com/mcdidjelirium
http://www.myspace.com/esiafr
http://www.myspace.com/uprootedsunshine
http://subcultureshanghai.com/

Posted: December 20th, 2010 under Dubstep, News, Tunes & Mixes.
Comments: 1
Comments